I've been in a funk since the holidays. Starting at Thanksgiving (and my 30th – that's a whole other post!) through New Years I've let go of any healthy eating habits and didn't work out much which is now catching up to me. My clothes are feeling tighter and my skin is acting crazy – so with a three day weekend upon me it was time for some serious meal prepping.
Anyone who knows me is aware of my obsession with Larabars. When I began my healthy eating journey, I went on a hunt to find a bar that tasted good and wasn't filled with artificial ingredients/tons of sugar. Some snack bars on the market pack a whopping 27 grams of sugar in one bar – to put that into perspective that's the same amount of sugar in 1/2 of a can of soda. Gross.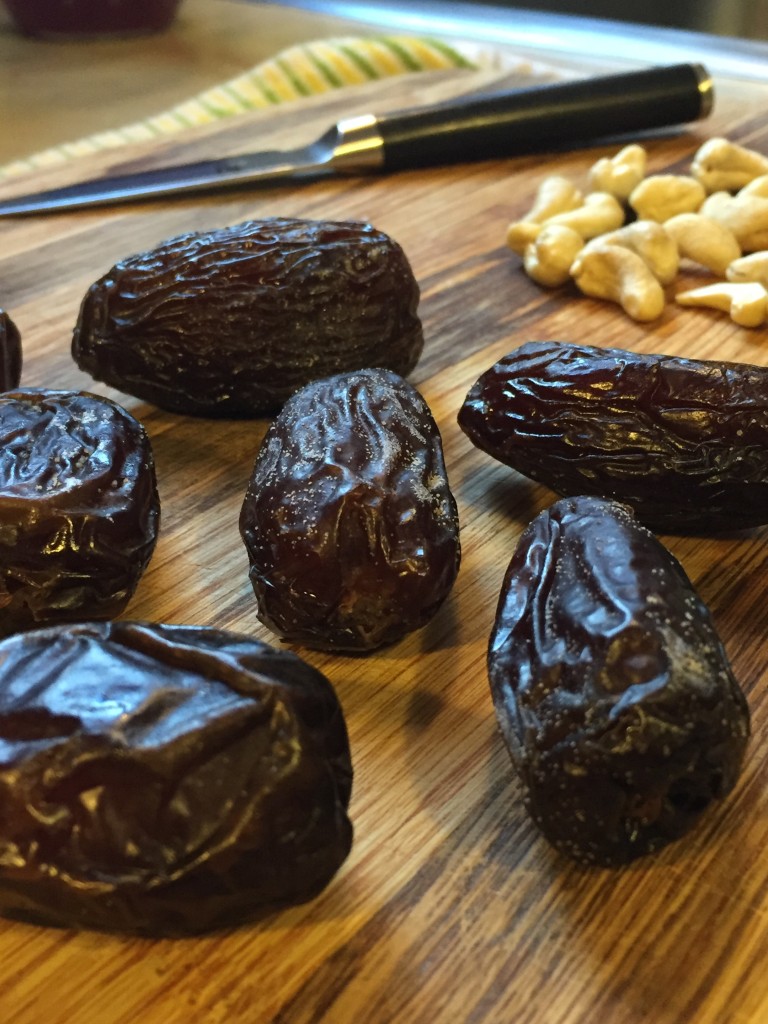 While I could continue spending a lot of my income buying Larabars, I decided to betray my favorite brand and make them myself. I recently purchased a Ninja Professional Blender (the macdaddy of blenders/processors) and figured it was time to put it to good use making something other than smoothies.
The recipe is VERY easy and a great option for a pre workout snack or breakfast on the go. For the next batch, I'll throw in some shredded coconut/chocolate chips to kick up the flavor. One thing to keep in mind – dates are high in fiber, so don't go crazy downing these puppies or you'll regret it later 😉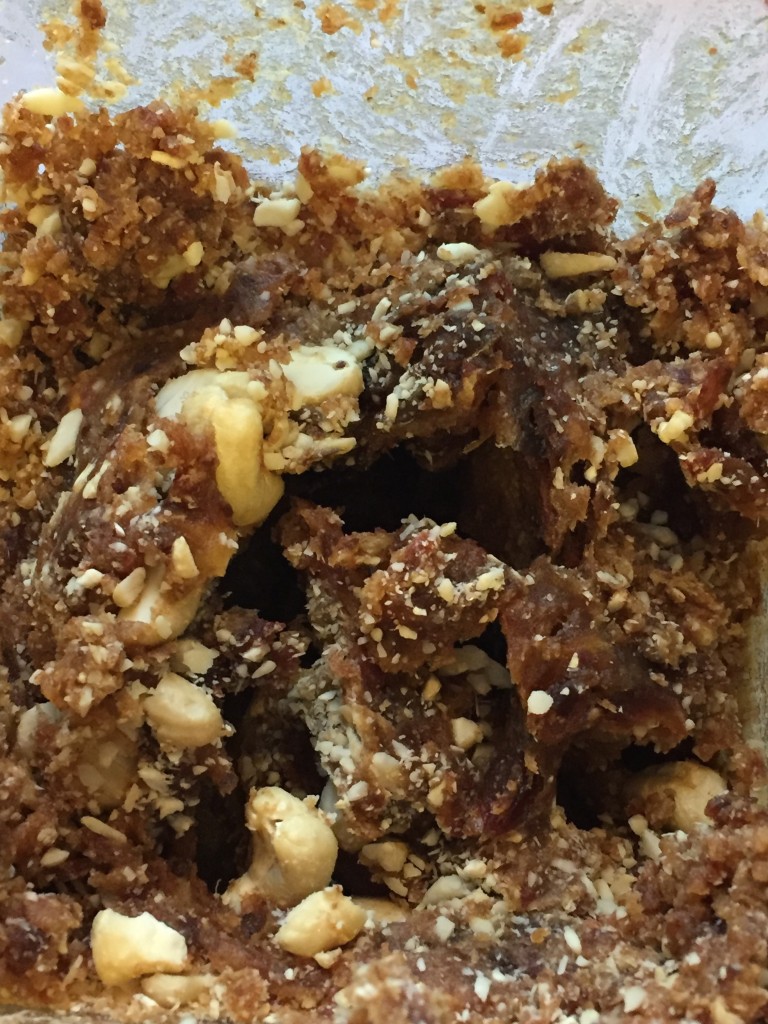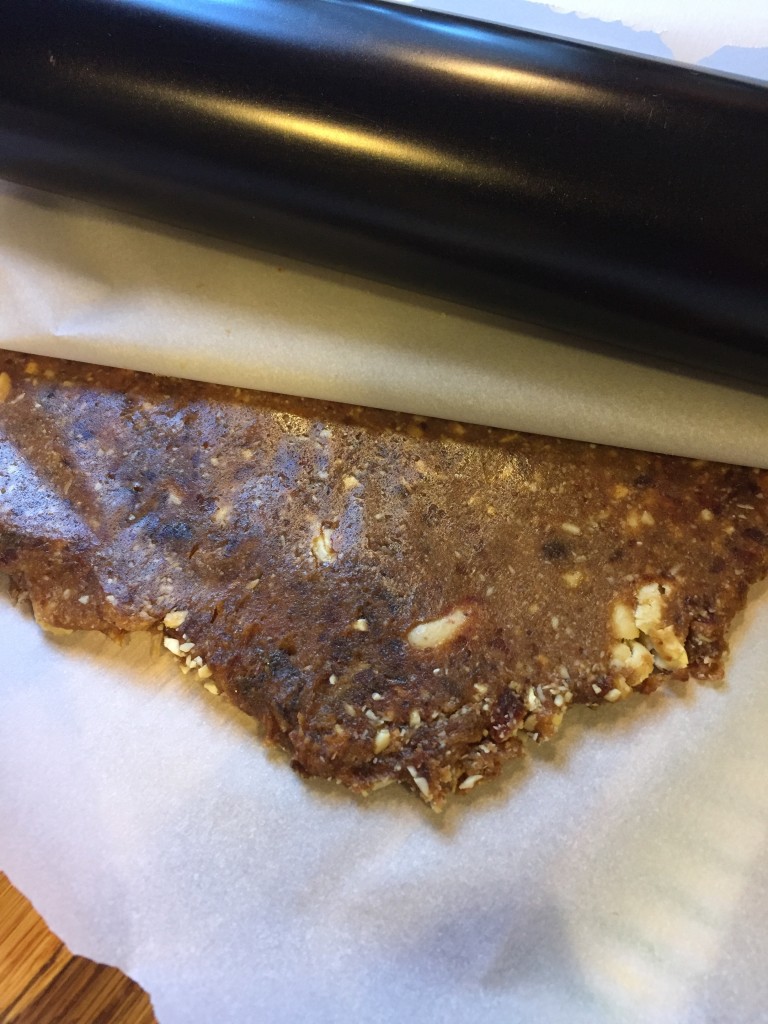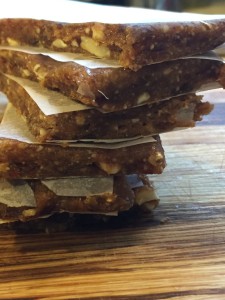 Homemade Cashew & Date Bars
2016-02-14 14:53:04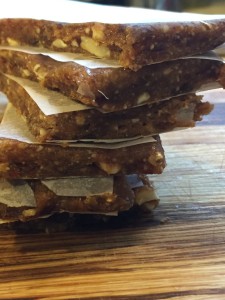 Serves 10
Ingredients
30 medjool dates
1 cup cashews (unsalted)
1 teaspoon salt
Parchment paper
Instructions
Using a small paring knife, cut lengthwise down the date; peel open and remove pit
Place dates and salt into blender/processor and pulse until they form a paste - you may need to open processor a few times to push the mixture down to ensure it's mixing evenly
Add cup of cashews to blender and pulse until nuts are small pieces - you do NOT want to over mix or you will end up with date/cashew nut butter 🙂
Lay parchment paper on counter or cutting board
Remove cashew/date mixture from blender and place onto parchment paper. Cut another piece of parchment paper and lay on top so that the cashew/date mixture is sandwiched between the two
Using a rolling pin, flatten out the mixture - I like my bars thinner but you can make them as thick as you'd like
Cut mixture into bars (with paper still on) and put into a container in the refrigerator to set
Enjoy!
Weights & Watermelon https://weightsandwatermelon.com/
Let me know what you think!
To health,
Meg