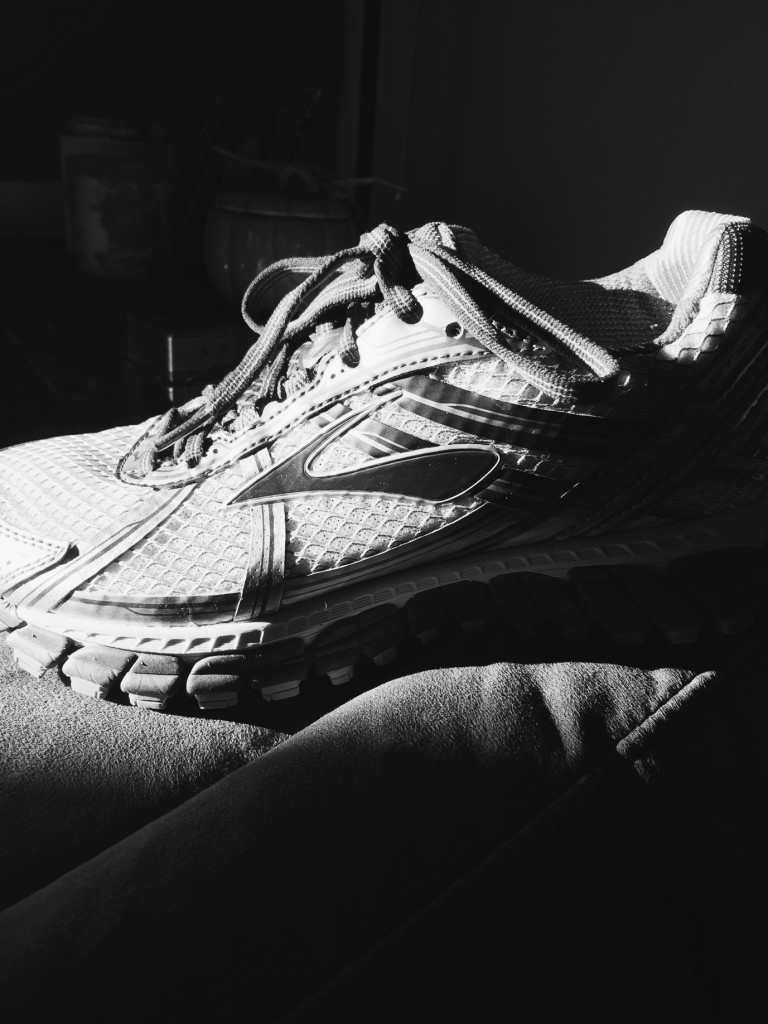 Beginning in November 2014, I started to have constant pain in my right low back and hip. I chalked it up at the time to going "too fast too soon" in terms of working out – did I pull something in a tough workout and didn't realize it? Was my body really not as strong as it used to be at age 29?
I've never dealt with chronic pain before, so having this issue was eye opening and depressing at the same time. No matter what I did, I couldn't figure out what caused it, why it was continuing to happen, and how I could make it stop. As you may infer from my blog genre and beliefs on healthy living, it wasn't ideal for me to pop 4 Tylenol a day or Vicodin (which one doctor tried to prescribe!). So, I began my long journey to find the cause, and cure, of my ongoing pain. Little did I know, the answer was quite simple.
First stop: my primary care physician. I don't have HMO insurance so I don't technically need to go him for every ache and pain, but I figured this was a good place to start. After a physical evaluation, his initial diagnosis was hip bursitis, which is an inflammation of the bursa (the small sack of fluid between the tendon and bone in your hip which prevents friction). The bursa can become inflamed causing pain in the hip. How could this be occurring all of a sudden, I asked. His thought was that my hip was inflamed due to the frequent exercise that I had picked up – but as he wasn't a specialist, my next stop was to go to physical therapist for a final diagnosis and treatment. I felt some sort of relief as I called to make the appointment with the physical therapist, but was worried in the back of my mind as to how long this recovery was going to take. Part of this was due to my obsession with Googling health issues 🙂
A few weeks later, I was sitting in an office in Downtown Crossing awaiting my consultation with the PT. I'd never been to physical therapy before, so was a bit anxious as to what was going to happen – but excited to begin the healing process. After meeting my PT Matt*, he brought me back into the examination area to do a thorough evaluation of my back/hip. While making me jump around and doing different stretches, he began to ask me a ton of questions about the pain and my activity level. His diagnosis was different from my doctor – sciatica was the cause of my issue. I was skeptical – sciatica typically causes pain that shoots down one or both of your legs. My pain was localized to just a part of my back/hip, but I wasn't confident enough to question his thinking. I visited the office a few times for follow up PT, but wasn't seeing any improvement. At this point, my frustration was at an all time high – I couldn't do the workouts I loved and felt that I just wasted a few months of time doing PT for a misdiagnosed issue.
As time went on, I really tapped into my meditation and positive thinking (thanks, Amy Party of One to keep up my spirits. I really understood at this point how chronic pain could affect someone's life – you can't do the things you love or find relief in any way. But I wasn't going to let this stop me. With a vow to myself to run again, I called my primary care doctor and essentially demanded he sent me to an orthopedic specialist – I wanted to go to the best of the best in Boston to look at my hip and once and fix this once and for all.
I was referred to a specialist at Beth Israel Hospital in Brookline (and a very hunky one for that matter – yes I Google stalked). I perused some of his studies that were published online and felt even more confident going into my appointment that I was FINALLY going to have an answer! Almost a year later in November 2015, I had my appointment which included another physical evaluation and X-rays. The doctor had great news – my pain wasn't caused by any physical deformity or injury (as confirmed by the X rays). What he believed to be the root cause of my issue was overpronating when I walked/ran – essentially, my right foot was rolling inward and the arch flattening. His treatment plan was specific exercises, but he also recommended looking into specific footwear to help correct the problem. The thought of some heinous, clunky shoes popped into my head, but at this point I was so desperate I would have worn wooden clogs if I had to.
I had heard of Marathon Sports through the Boston running/fitness community – they are known as the experts when it comes to running shoes. I timidly hauled my butt down to Boylston Street one Saturday and was immediately greeted by an eager salesperson (I forget his name to this day, which pains me!). I explained my sob story to him while he shook his head in agreement and seemed to immediately have options for me to try on. When I put on each pair, he made me run across the store to see how I was moving and if my foot was rolling inward – I felt awkward but appreciated the customer service. There were a few pairs that we had to nix as I was still overpronating, but I really appreciated the salesperson's honesty. I felt like he truly cared that I left the store with a pair of shoes that were actually going to help me, instead of trying to sell me an expensive shoe.
I started exercising frequently again over the last month and have noticed a difference – my hip no longer bothers me during workouts. I still need to stretch well before and after a work out, but I am grateful to both Beth Israel and Marathon Sports for getting me back into the activities I love. Now it's onto the BAA 5k in April 🙂
Have you ever experienced a chronic health issue that sidelined you? How did you find relief? Would love to hear your stories!
To health,
Meg