With summer only 4 weeks away (first day is my wedding anniversary, so easy to remember!) I'm getting in the mood for some light, refreshing meals.
I'm a sucker for a great tuna salad in general, and searched high and low for one that I liked to no avail. So, I decided to create my own! If you've got 5 minutes, you can make this. Great to do on those nights when you get home from work and want to eat healthy – but too exhausted to cook 🙂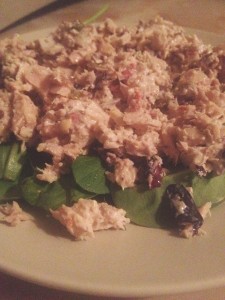 easy mediterranean tuna salad recipe
2015-05-25 18:25:46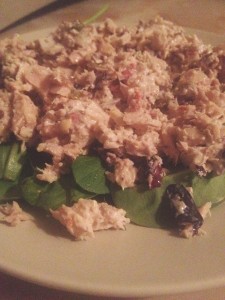 Serves 1
A quick and easy tuna salad recipe that is perfect for warm weather!
Ingredients
5 ounce can of tuna
3 tablespoons olive tapenade (I prefer the homemade version at Whole Foods at the olive bar)
2 tablespoons capers
1 tablespoon mayonnaise
2 cups baby spinach
Instructions
Carefully open can of tuna and drain water
Empty contents of can into separate bowl
Add olive tapenade, capers, and mayonnaise to bowl
Mix all ingredients
Enjoy!
Weights & Watermelon https://weightsandwatermelon.com/
Let me know what you think!